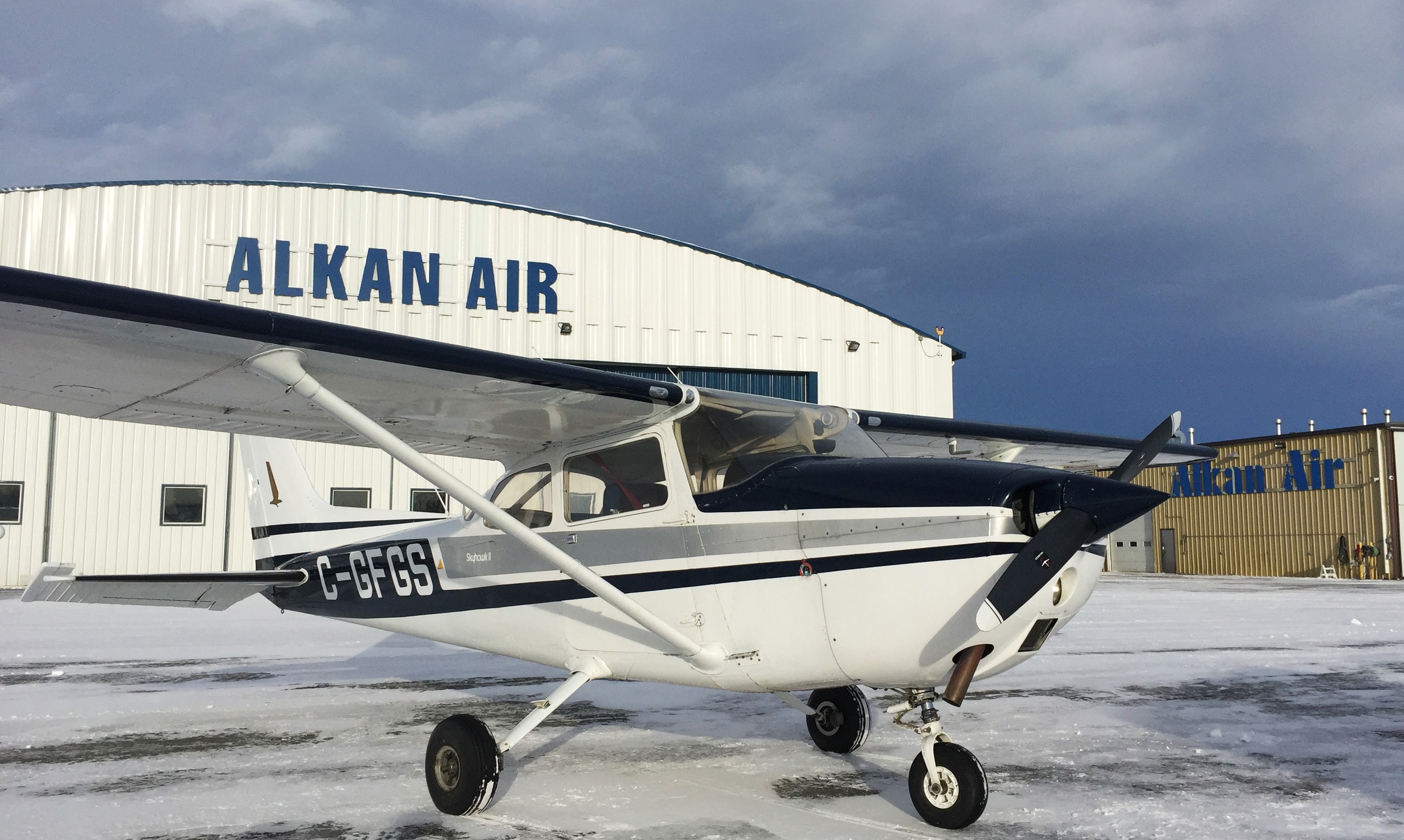 1976 CESSNA 172 M MODEL
C-GFGS
The C172 is the iconic training aircraft for flight schools everywhere.  This 150hp, 4 seat aircraft is both easy to learn and to fly making it the perfect choice for Alkan Air's flight training program.
1983 CESSNA 172 Q MODEL
C-GZMK
The C172 Q Cutlass is a great addition to our training fleet.  On top of being a great trainer, this newer model C172 has a 180hp engine and higher gross weight making it an excellent cross-country machine.
Piper PA-34-220T Seneca
C-FYTA
The Seneca 3 is an ideal Multi-Engine Instrument trainer.  Featuring a Garmin 530 WAAS GPS and a Garmin G500 PFD/ MFD flight display, Students will learn to fly IFR with modern equipment.